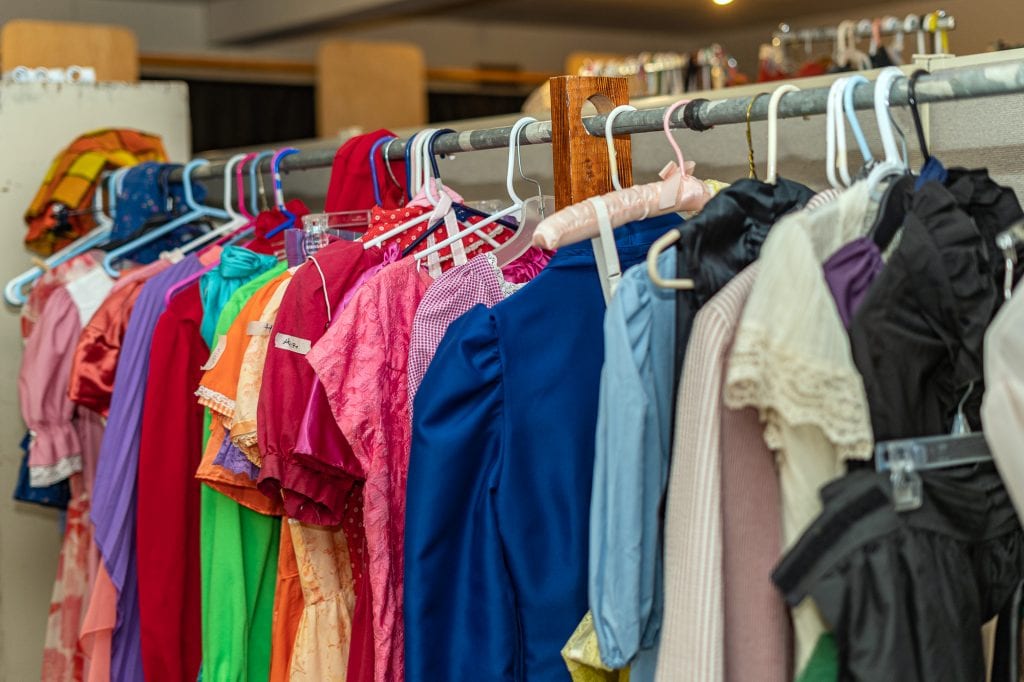 Is your theater putting on a show?
Are you planning a birthday party?
Looking for a special Halloween costume?
The Roxy Theater houses a growing collection of costumes available to purchase and rent to individuals, schools, theatrical groups, non-profit organizations, charitable events, businesses, or any organization that needs a costume!
The costumes are listed by performance below:
Fiddler on the Roof
Men's vests
Prayer shawls
Women's long skirts
Blouses and aprons
Once Upon a Mattress
Medieval dresses and vests
Women's circular headpieces
Minstrel costume with donut hat
The Sound of Music
Bavarian jacket and dresses
7 Brides for 7 Brothers
7 brothers' John Wayne shirts (bright colors)
7 gingham dresses matching brothers' shirt
Red long-handled underwear
Western attire
South Pacific
Military uniforms
Asian attire, leis, shells
White nurses' uniforms
Children's island costumes
Sailor hats
Gypsy
1920s dresses
State Fair
Pig costume
1940s dresses
4 Matching formals
Midsummer Night's Dream
Puck costume
Fairy costumes plus headpieces
Grease
6 Greaser jackets
BIG D jacket
4 Pink ladies' jackets
Babydoll nighties
Circle skirts
Crinolines
Plaid pleated skirts
Wide belts
1950's Blouses & scarves
1 Pair boxers with hearts
1950s Track suit
Prom dresses
2 Cheer uniforms
Elvis wig & suit
Seussical Jr.
Green wigs, blue wigs
Wood shower on wheels
Thing 1 & Thing 2
Wizard of Oz
Dorothy
Lion
Tinman (real tin)
Munchkin mayor
Oz green costumes
Oz gate guard
6 Winkie jackets & fur hats
Spears
Willy Wonka Jr
Oompa Loompa costumes
Willy Wonka & Charlie costumes